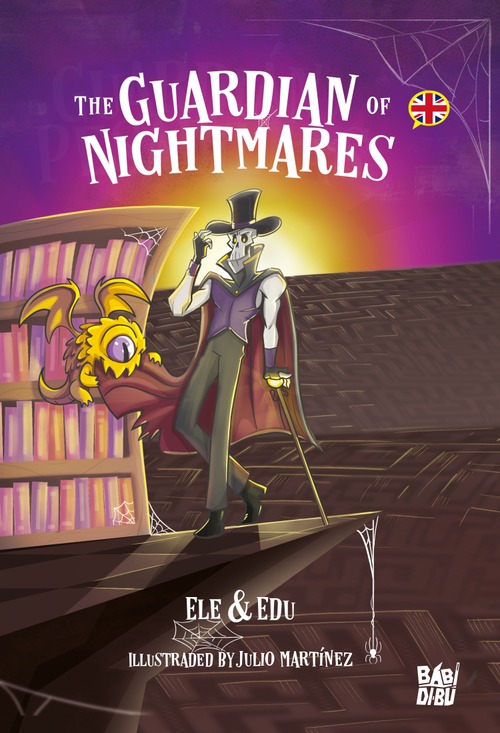 The guardian of nightmares
It is not those who have no fears who are braver, but those who know how to silence them or listen to them at the right moment.
Synopsis
Yex has a very important task: to put an end to the nightmares, the fruit of human fears, confifined in books in a great magical library. But it's not as easy as it seems: the strongest nightmares are able to get out of their tomes and even travel to the human world. Do you dare to help Yex and his friend Gus in their delicate mission?

IMPLICIT VALUES
The guardian of nightmares is an exploration of one of the most natural emotions of human beings: fear. Through this book, children will learn not to confuse being brave and overcoming their fears (something undoubtedly positive) with a lack of caution, because fear helps us to avoid putting ourselves in danger.
Collection

Subject

Language

EAN

9788419904003

ISBN

978-84-19904-00-3

Depósito legal

SE 939-2023

Pages

38

Width

17 cm

Height

24 cm

Edition

1

Publication date

12-06-2023